Special Kids Academy of Arts
SKA Founder
Lisa Baxter - Founder/Administrator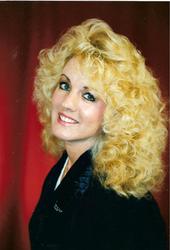 Lisa Baxter is the Founder of Special Kids Academy of Arts. She opened the school in September 2011. Her daughter Kristin, who has Down syndrome inspired her to open a Private Christian School for children with special needs. Lisa also has an 20 year old daughter who attends SPC. Lisa was born and raised in Buffalo, New York and moved to Seminole, Florida in 1981.
In 2005, Lisa began a non-profit organization called "Special Kids Dance" and teaches children with special needs ballet, tap and jazz dancing. For more information visit; www.specialkidsdance.org
Having a child with special needs, Lisa has made it her life mission to work with these wonderful children and help them be the best they can be!